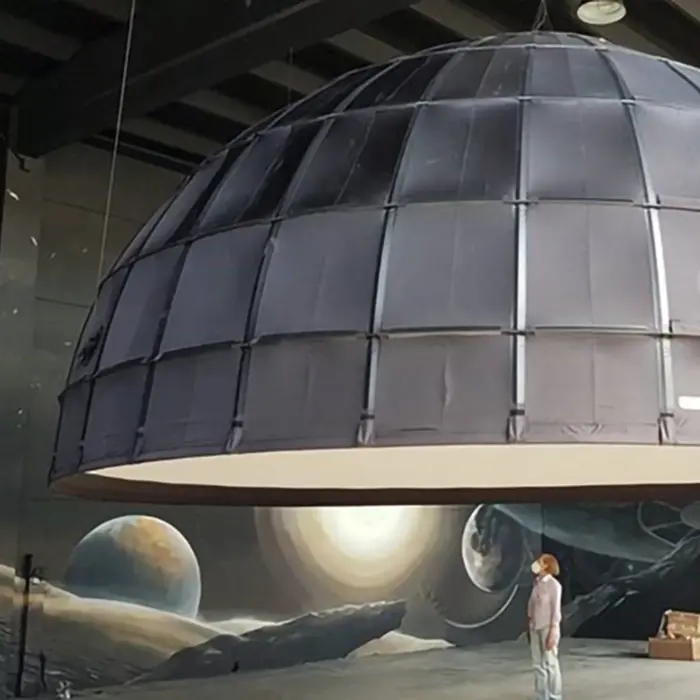 The negative pressure dome is a rigid dome with a hemispherical shape, made up of a structure built with very resistant and very light materials.
Inside the structure there is the projection screen, which thanks to the negative pressure generated by a small and silent fan (like those of a PC), is arranged in a perfectly hemispherical shape. The screen is specially designed for digital projection, with a neutral gray color and total opacity and flat seams that are as invisible as possible. The structure is made up of a network of fiberglass and carbon fiber rods. Both the external cover and the screen are made of a high-strength polyamide fabric, with a multi-layer coating of resins mixed with flame retardants.
The dome can be easily installed suspended from the ceiling. It can be installed horizontally or inclined. It is very light. The dome can also be completed with inflatable circular seats. Contact us for more information and quotes.